101 Tea has established its business in USA since 1997.
Our teas come from the tea plantations owned by our family for three generations, supplying premium and organic tea in the US and the Greater China Region. The Plantation's teas are grown at an elevation of 4,000-5,000 feet above sea level in the serene mountains of Taiwan and Yunnan, China. These plantations are along the Tropic of Capricorn in the serene mist soaked, sun kissed, fertile mountains of Taiwan & Yunnan, China. 
Our family has been harvesting tea in Taiwan for over three generations. Mr. Tsai was introduced to the traditional methods of tea drinking and brewing by his grandfather during his boyhood. Mr. Tsai is thankful to his grandfather for teaching him the virtues of patience and dedication, which have allowed him to harvest superior quality tea. This growing awareness of tea is a good addition to a healthy lifestyle and has allowed the Tsai family to bring premier High Mountain Teas. 101 Tea offers the best High Mountain Green Tea, Oolong Tea, Organic Ancient Green & Oolong tea, Organic Pu-erh tea, whole leaf tea bags and loose tea in 1/4lb, 1/2lb, and 1lb packages.
Organic Thousand Years Ancient Tea Plantation
JingMai & MangJing 10,000 acre ancient tea mountains are the rarest ancient tea mountains in the world. Their precious tea culture heritage includes over 1,300 years of history in growing tea. The thousand year old ancient tea forests of these mist-enshrouded mountains are at approximately 5,000 feet above sea level. Experts have verified most of the ancient tea trees have ages between 800 to 1,800 years. It is the largest ancient tea cultivation ever found in China that is still producing tea today.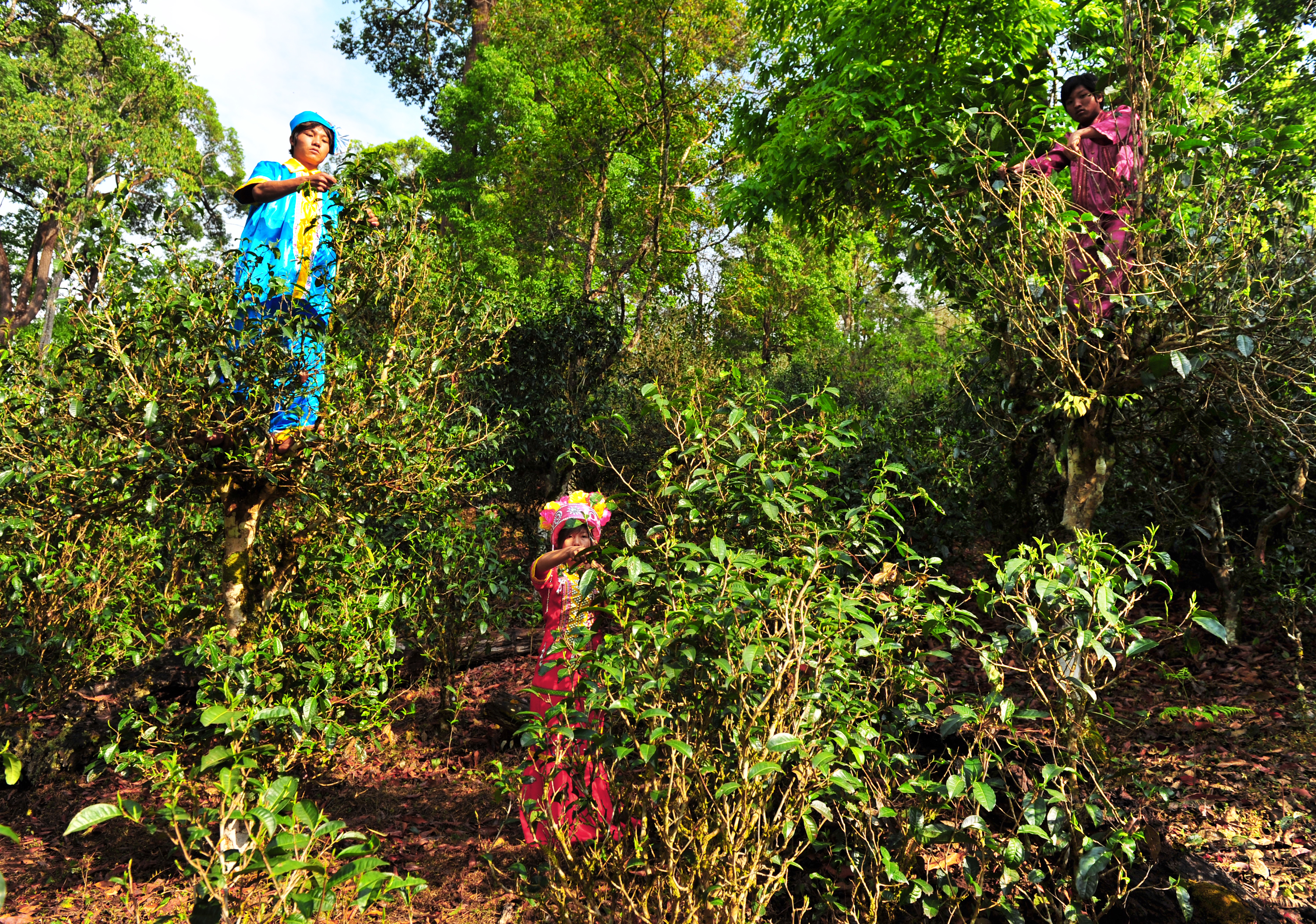 Taiwan High Mt. Tea
101 Taiwan Tea products are primarily in the high mountain regions from 3,900-5000 feet elevation. The high mountain cloud and mist environment mixed with Taiwan's tropical climate are ideal for producing Oolong, Black and Green Teas. Many of the tea tree breeds in Taiwan are hybrid versions created in the Tea Research Stations. The teas in Taiwan have a unique flavor because of the local terra than is highly sought after by tea lovers worldwide. 101 Taiwan Teas have naturally floral, fruit and honey overtones and a complex nature. 
Basic Approach
Our main goal is to actively protect these valuable, historical regions. In addition to the vast amount of time and money invested into research and planning, we have also established new factories and facilities for taking these precious tea products to a higher level. It is our hope that in the near future this unique landmark will serve as a top-notch educational and touring spot for tea enthusiasts the world over.
Market Outlook
Spring 1997 was our debut of this tea into the US market. With years of history and rich culture behind our teas, we believe it is a truly unique product with a wonderful story to tell for those in marketing.